BlkTrianGurl Newsletter Dated 9/29/98
The BTG Group...Creators of BlkTrianGurl
This issue was brought to you by Attica Lundy and Nathalie Miller, editors-in-chief.
If you would like to contribute to the next issue, please contact newsletter
| | |
| --- | --- |
| In this issue: | The BTG Group Staff: |
| Lyriicczz Prayer | Nathalie Miller Owner |
| Where's the Party??? | Attica Lundy Owner |
| What's the 411??? | Nathalie Miller Atlanta Rep |
| Health Tips: | Attica Lundy Atlanta Rep |
| Sistah-hood...more than a color-thang | |
| Keepin' it real | Viviana Colon' Chicago Rep |
| A few words from our sponsors | Gena Alexander Detroit Rep |
| | Renee' Goldsby San Francisco Rep |
| | Sonji Pakeman Los Angeles Rep |
| | Wintress Layton South Carolina Rep |
| | Val Peters South Carolina Rep. |
| | Marline King-Carrillo Washington D.C. Rep |
| | Pamela R. Smith Washington D.C. Rep |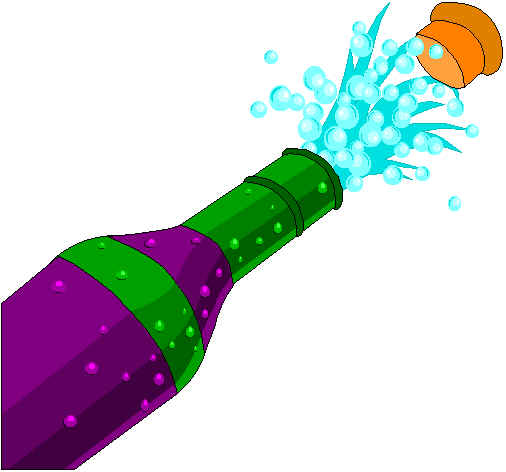 Lyriicczz Prayer Where's the Party

The host of our Los Angeles site's, Lyriicczz, father, who had had a slight heart attack last month, had a major heart-attack on Saturday. He lives in Belize, Caribbean, where she is originally from.
She is very close to her father, and is in a great deal of heart-ached pain right now. Please send her your love and best wishes. She needs all of the positive vibes that she can get...and lots of prayers.
Ladies, that's what we are about...sistah-hood...so please e-mail her.
I Thank You,
Attica Lundy
Ladies, BlkTrianGurl has an exciting year ahead for you! With 7 major cities hosting sites, you'll have your choice of cities to visit and places to party! We're offering discounts at the clubs, tours of the towns, and special events!

BlkTrianGurl now even get's you discounts for airfare and hotel accommodations!

BlkTrianGurl Parties are not to be confused with AOL parties, though we still support them and attend them. Our parties cover a larger mass of people, because now BlkTrianGurl has gone beyond the web.

Check out the various BlkTrianGurl city sites and contact a host nearest you for more details!
What's the 411??? Health Tips.
BlkTrianGurl Atlanta is seeking Participants for our Drag-King contest! Men, step aside because the womyn are here...and we do it better!

If you are a stud with a masculine look/attitude, and you think you can strut your stuff Big-Willie Style, e-mail Kelly and sign up!

The time of Atlanta's Drag-King show will be announced later.

All proceeds of the event will go to charity, but Drag-Kings, yall can keep your tips.

Here are some helpful links for Women's Health

Women's Health Advisory Service http://www.whas.com.au/

Gallup Poll - Women's Symptoms and Diagnosis- Press Release

http://www.heartinfo.com/gallupwom1119.htm

Ultravite PMS
Sistah-Hood...More than a color Thang Keeping It Real
This Sistah-Hood column is focused on the meaning of sistah-hood. What is sistah-hood? I see it as being more that the color of a sistah's skin, but more of the depth of a sistah's heart. It's about being there for one another through thick and then. It's about not being fake and phony, but keeping it real. Sticking your neck out.

Sistah-hood is keeping your buddies best interest in mind. It's about helping and loving and caring, not about tones and pigmignation. We've got to look away from the boundaries of color and look into each others eyes and see ourselves there...and from that we can better understand each other and know where we are heading.

It is so very important not to forget that the gay/lesbian community also includes the gay/lesbian/trangendered youth. There are not alot of resources for the youth of our community, and let's not forget what a struggle it was to be young and "not so straight". Let's face it, it was confusing and more than anything else, it was lonely.

Keeping It Real's topic for this issue simply gives our youth a link to visit.
| | |
| --- | --- |
| | |
A Few Words From Our Sponsor's
The 9/29/98 issue of BlkTrianGurl Update is brought to you by The BTG Group™. The BlkTrianGurl™ is a registered trademark of the BTG Group. All rights reserved.
Reproduction in whole or in part in any form or median without express written
permission of The BTG Group is prohibited.